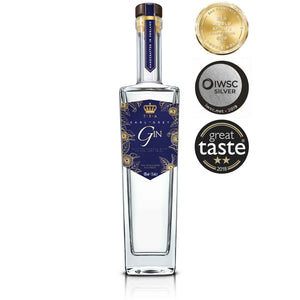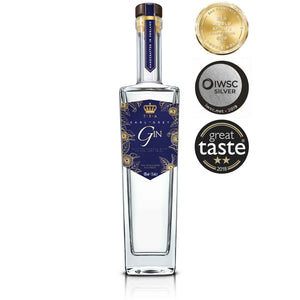 T.E.A Earl Grey Gin - Tea Enriched Alcohol
'Best Gin' in the World Spirits Awards
All 70 judges at the San Francisco World Spirits Competition awarded T.E.A® Earl Grey Gin the Double Gold Medal resulting in the ultimate accolade for spirits production. 
Handcrafted in Cambridge.

100% natural, gluten free London Dry Gin.
42% ABV.
Enriched with the finest Organic, loose-leaf Assam Earl Grey Tea.
Sourced by the Savoy Tea Master.
We distil only 120 bottles per batch in copper pot stills with the finest botanicals, which makes our gin incredibly smooth.
Citrusy, refreshing Gin with a delicate bergamot, juniper twist.
Perfect for G&T martinis, lemon peel garnish.
Elegant, heavy glass decanter.
24-carat embossed gold labels. 
Double Gold San Francisco World Spirits Competition. 
Two Gold Stars Great Taste Awards 2018.
Silver for 'Best Gin' IWSC 2019.